16 Aug 2018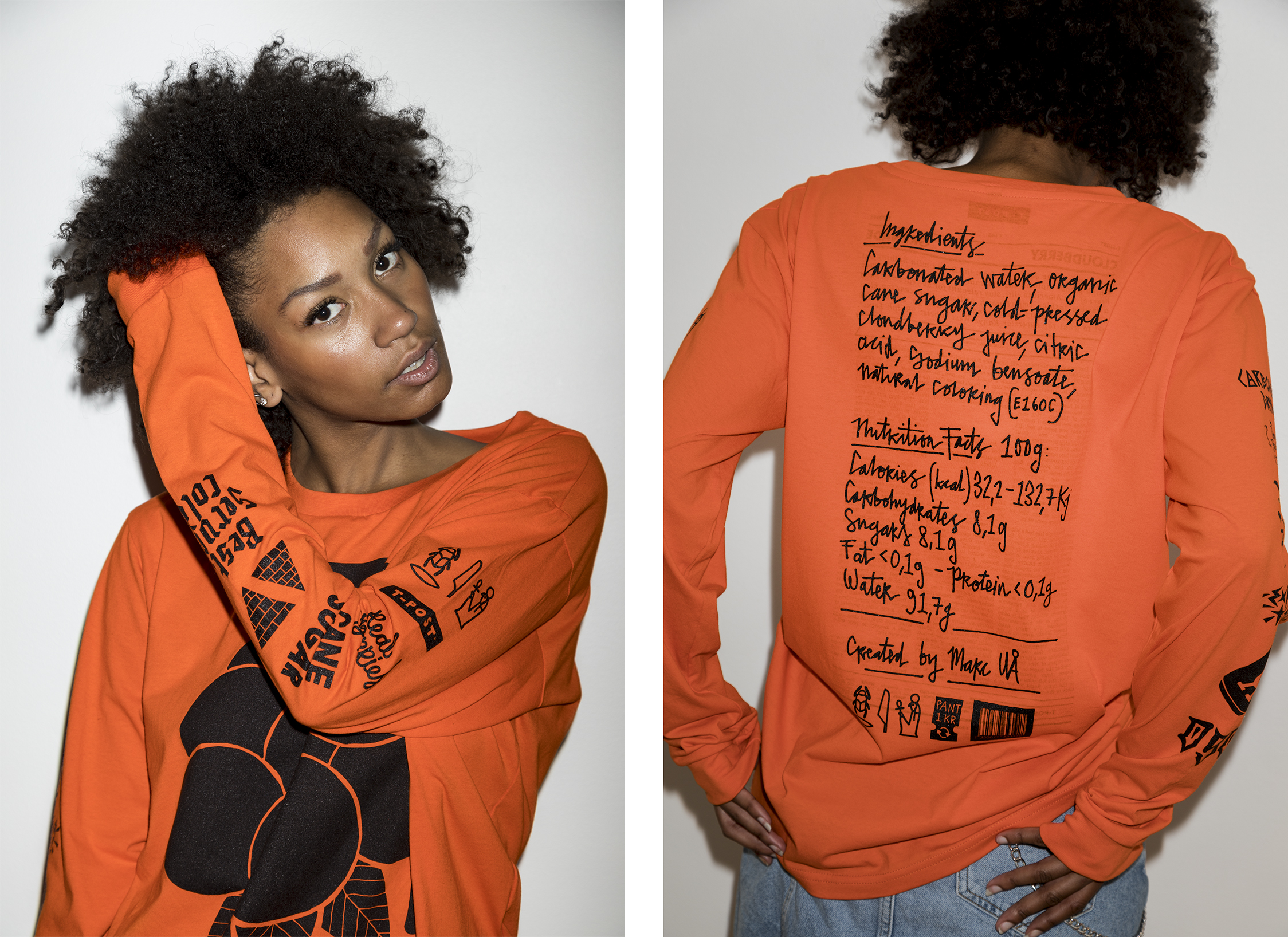 #143 Cloudberry Grenade marks the start of a new era of T-post®
This is a special release in many ways. It's not only the first ever long sleeve released in the 14 years of T-post. It also marks the start of a new era of T-post all together. The era of T-post not only being T-shirts, but whatever designed garments we can think of that will suit the topic the best way (as long as it's a shirt of course). So be it a long or short sleeve, hooded or collared shirt, prepare to be surprised when you get that monthly T-post package the mail.
#143 Cloudberry Grenade
Growing up in the midst of the hardcore and straight edge-movement of 1990's Umeå, alcohol and tobacco has naturally always been a big no-no for designer/musician Marc Strömberg. But the 30-year-old has finally found his drug of choice: sugar. In late 2016 Marc launched his own brand of soda – the cloudberry grenade – and now his goal is clear: World Soda Domination.
The Cloudberry – or Rubus chamaemorus – is indigenous of the northern hemisphere and grows wild throughout the Nordic countries, Russia, Japan, Greenland, most of northern Canada, Maine and New York. But it wasn't the sweet taste that first caught Marc's attention, starting a ripple of ideas eventually landing the weird little berry an album-cover, a new soda-brand and countless tattoos on bodies all over Umeå. "I don't know, it just has this really powerful look to it, and kind of resembles a grenade. That symbolism really works, because nature is under attack right now. I've got a ton of ideas on weapons and berries!"
---
T-post® is a shirt subscription. So, if you're not a subscriber, you can't get your hands on our gear. But as a subscriber you'll be given exclusive access to purchase all past T-post® gear to 75% discount. Sign up here >>
---