20 Aug 2018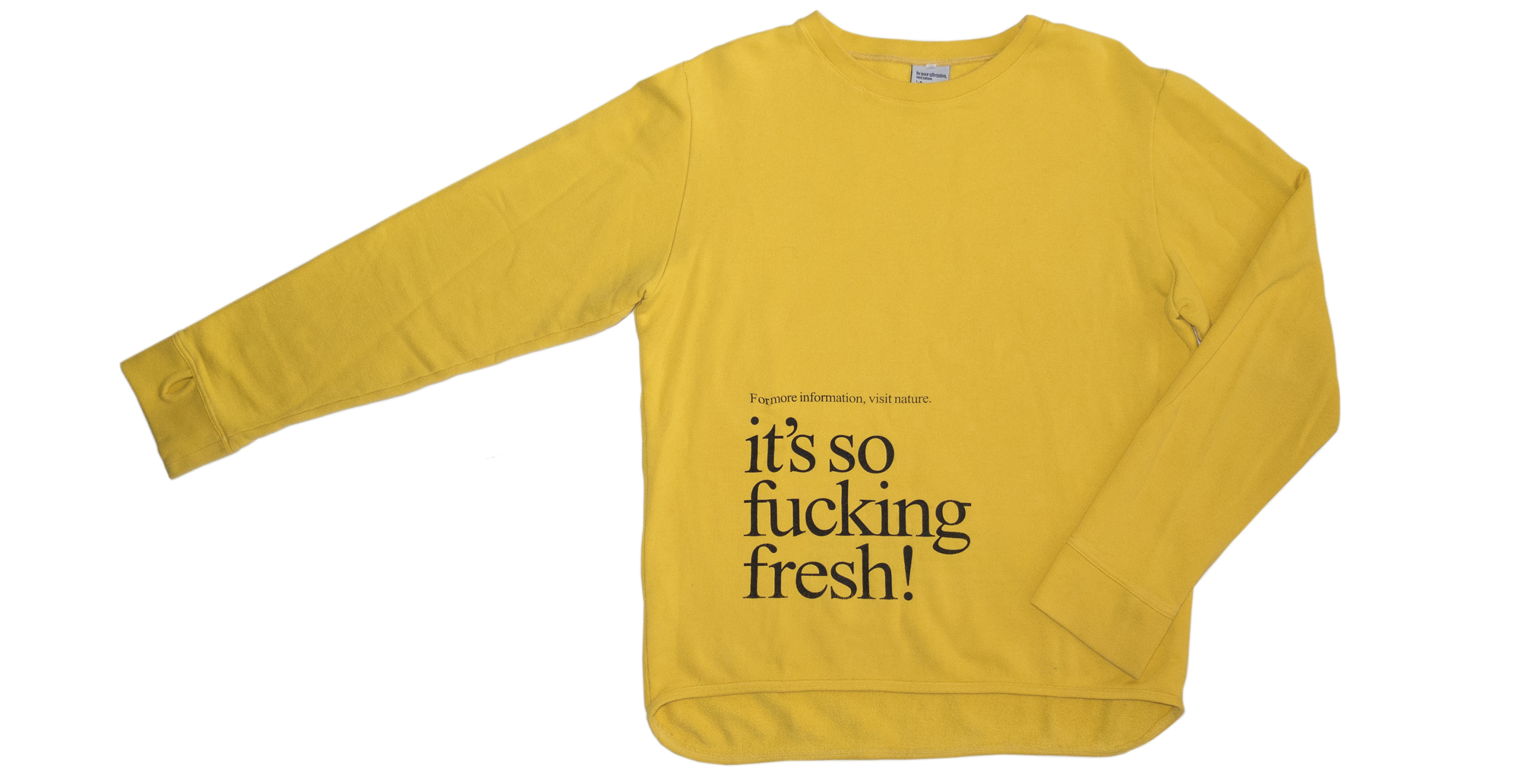 It's so fucking fresh!
It's hard to imagine now when shit has been going on for over a decade. But believe it or not, T-post® isn't the first clothing brand I've had, or the first time I'd printed stuff on the inside of a piece of clothing…
This was 2004 something and I had an ad agency together with another guy at the time. We had this idea that everyone working there would work only 75%. The other 25% would be dedicated to own creative work. The reason why was that working for clients under strict directions over a long period of time often stales the creative thinking. Anyway. During this time, everyone where allowed to do whatever they wanted, with no boundaries or demand of making money or anything like that. So anything goes basically. It was under the wings of these creative hours my first clothing brand endeavor began. The idea of the brand was simple:
"Nature invented evolution, she's the big ass mama of all trends. No media twat can ever argue with that. So to fully understand what's cool and what's not, return to the home of style and innovation. Getting out of the city is the new luxury. For more information, visit nature: It's So Fucking Fresh!"
---


---
The brand contained of practical clothing to be warn while in nature. They where longer on the backside to prevent you from freezing your ass off while picking berries and had a hole for your thumb to keep your hands warm. To be sure that our vision was clear to everyone wearing our clothes we printed our manifest on the inside of all garments. And for the collection highlighting great spots to visit while in nature we printed directions and a map on the inside.
As mentioned earlier, we had no intention of this project ever making money, or even being picked up by any stores. It was something we did for our selves to try to break new barriers of what a clothing brand could communicate. But somehow Sarah at Colette had heard about it and called us up for an order. Great you would think! Yes, fucking AWESOME, if you would have figured out how all this where supposed to be produced. We needed to go from this fun office project to a real fucken brand that is now being placed in the coolest store in the world. And all in the matter of two months. And anyone who's been involved in production knows that factories just laugh in your face if you approach them with anything less than a 1 000 pieces of anything to produce. And we needed to produce just enough for Sarah's order and for us at the office to have some. And that wasn't even the hard part. The hard part was to make sure that someone in the Lithuanian factory (which was the only factory that was willing to handle our order after we assured them that this was only clothes for the showroom and that the "real order" was going to be placed after the sales round was over) was going to produce the clothes exactly as we wanted them to be, without being able to oversee anything.
I love figuring shit out and facing seemingly impossible problems… But this was a bit much, even for me. In the end we manage to get everything produced (in time I might ad) but that fucken blue shirt slipped through the cracks and managed to get the print printed on the left instead of the right hand side of the stomach. Well. At the end of the day, nobody noticed the flaw (even though it looks fucken wack). We ended up doing three collections of It's So Fucking Fresh! before it got replaced by a strange idea of trying to combine a magazine with a T-shirt..?
---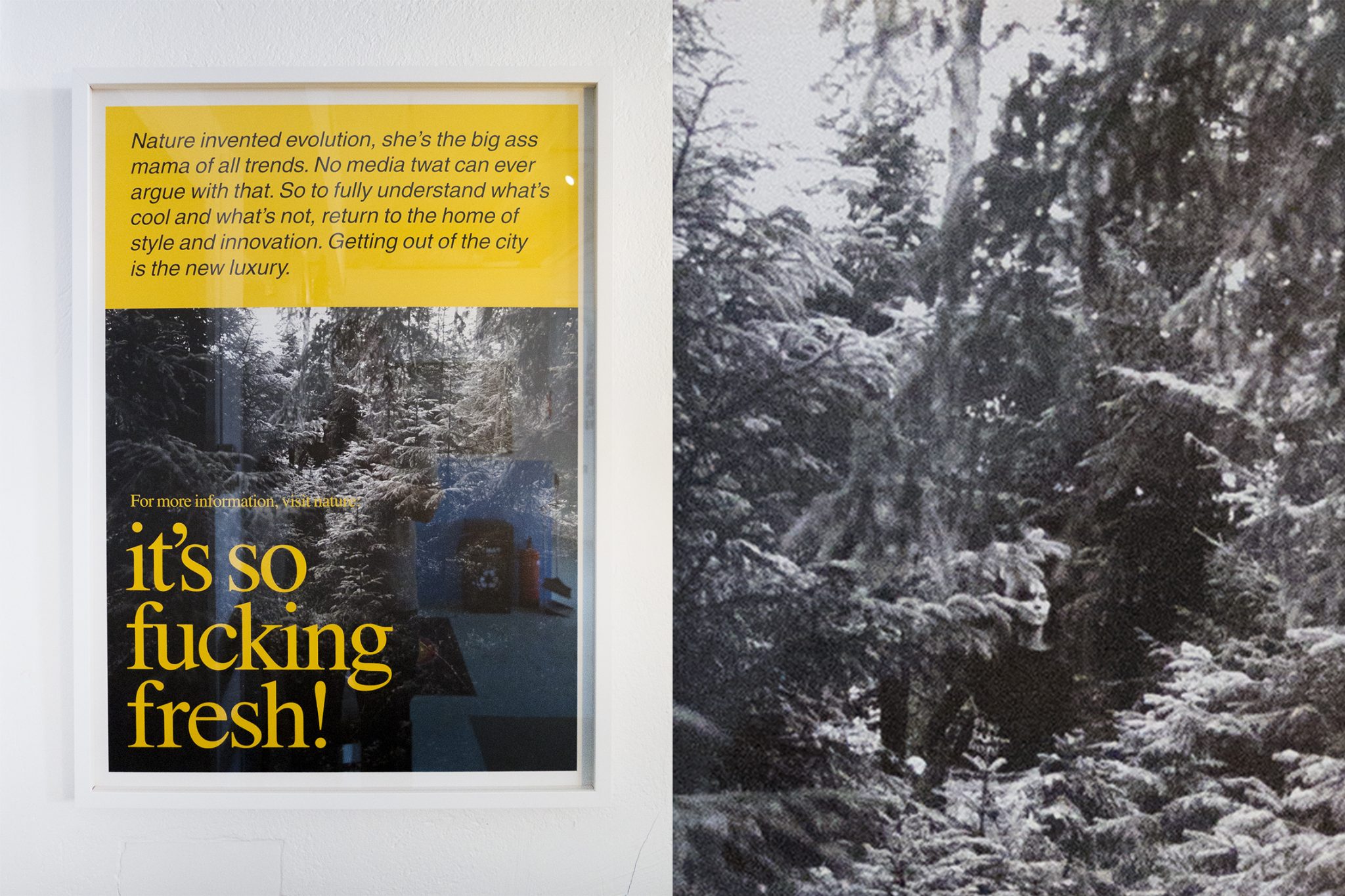 ---
If you're not a T-post® subscriber, you can't get your hands on our gear. But as a subscriber you'll be given exclusive access to purchase all past T-post® gear to 75% discount.
---