09 Sep 2018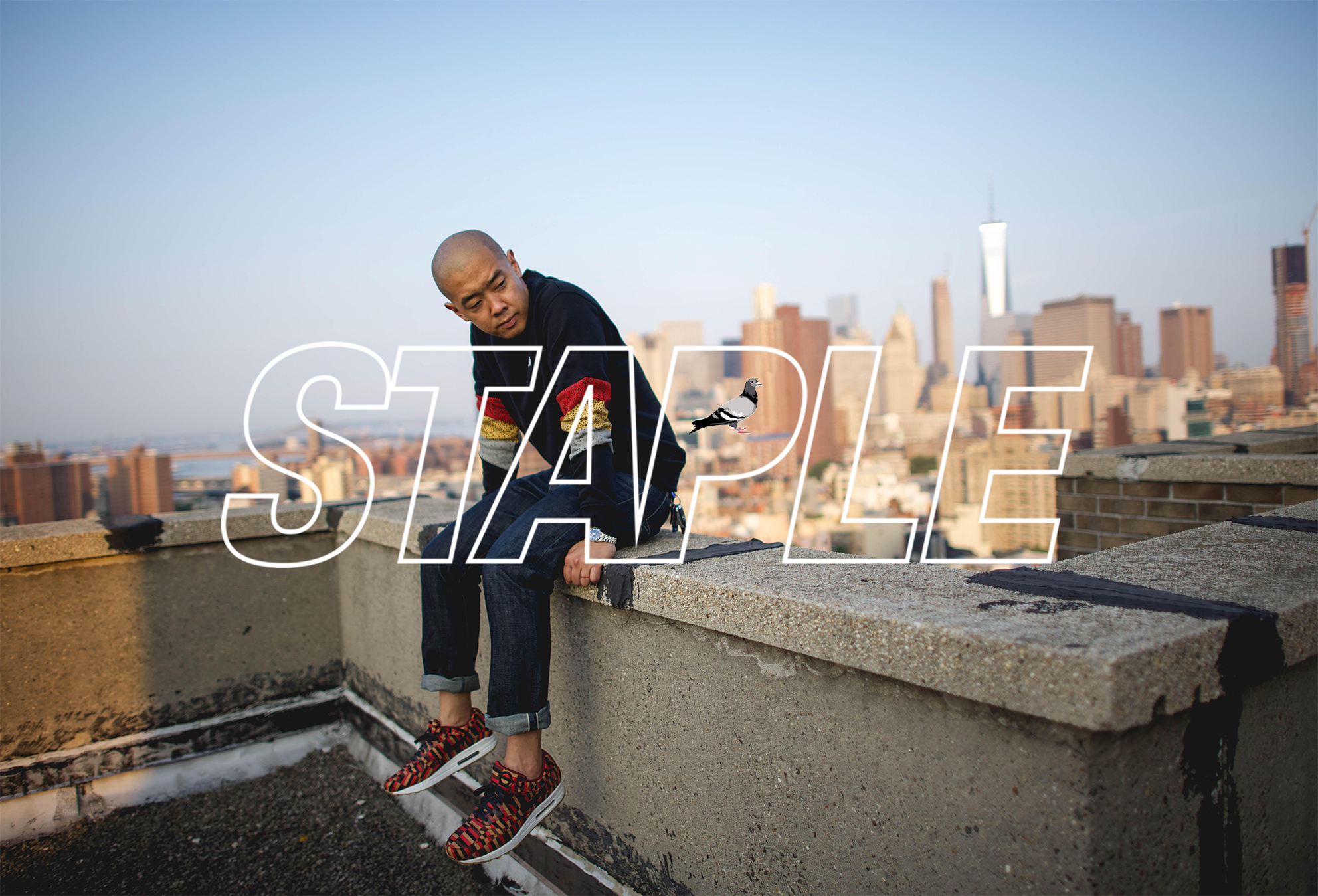 Jeffstaple Shit..
I can't believe that it's been over 14 years since the first T-post T-shirt saw the light of day. And over the years we've gotten the good fortune to do over 60 collaborations with artists and brands that we admire the shit out of. Looking back now on many of our collaborators, much have happened since then. Some have slowly faded away and disappeared, and some have blossomed and are fucken rocking it.
If you've ever been involved in starting and maintaining a brand, you'll know what I'm talking about. But if you haven't, just take my word for it. It takes SO much work and determination to not only keep something alive but to make it feel relevant and fresh over a long period off time. You can be lucky and hit a niche thing at the exact right time (as I did), but to evolve from that is the hard part. And by lucky I don't mean stumbling upon something while kicking empty beer cans along side of the road. By lucky I mean having a break with something you've poured your heart and soul in to for years and are fucken on point on every level – and THEN catching a break. Shit don't just happen, you need to take the leap and make them happen, and then you need to nourish and protect that stuff with your life for your brand to stand the test of time.
So why am I talking about this stuff.. Yes. Looking back at our collaborators, one stands out as a sore thumb at a volleyball game. Our #83 – Timeless Tale Shit. Jeffstaple Shit. Don't get me wrong. Jeffstaple and his brand Staple where already rocking it when we did our collaboration, no question about that. But after that they've been fucken killing it. Now he's the guy that are visiting 5-6 countries a month without breaking a sweat. Along side of all that, he always find the time to share the knowledge about what he's learned over the years. When we met in NYC over 6 years ago it only took him a minute to dig in to the heart of T-post by asking me a million different questions. Everything from branding to stock managing was up for discussion. Not only because he was curious, but because he genuinely cared about helping me evolve my brand. It's just the way he is. And I'm certain that part of him is one of the main things why he today is one of the most respected and connected guys in the game. Rocking it on every scene he enters. Naturally his latest endeavour is a new show on Hypebeast Radio called: The business of HYPE. If you're the least interested in what it takes to start a brand and to have it stand the test of time, you need this Podcast in your life.
Thanks Jeffstaple for making the rest of us in the game look like egoistic, no time managing chumps in comparison.
---
If you're not a subscriber, you can't get your hands on our gear. But as a subscriber you'll be given exclusive access to purchase all past T-post® gear to 75% discount.
---