04 Jun 2018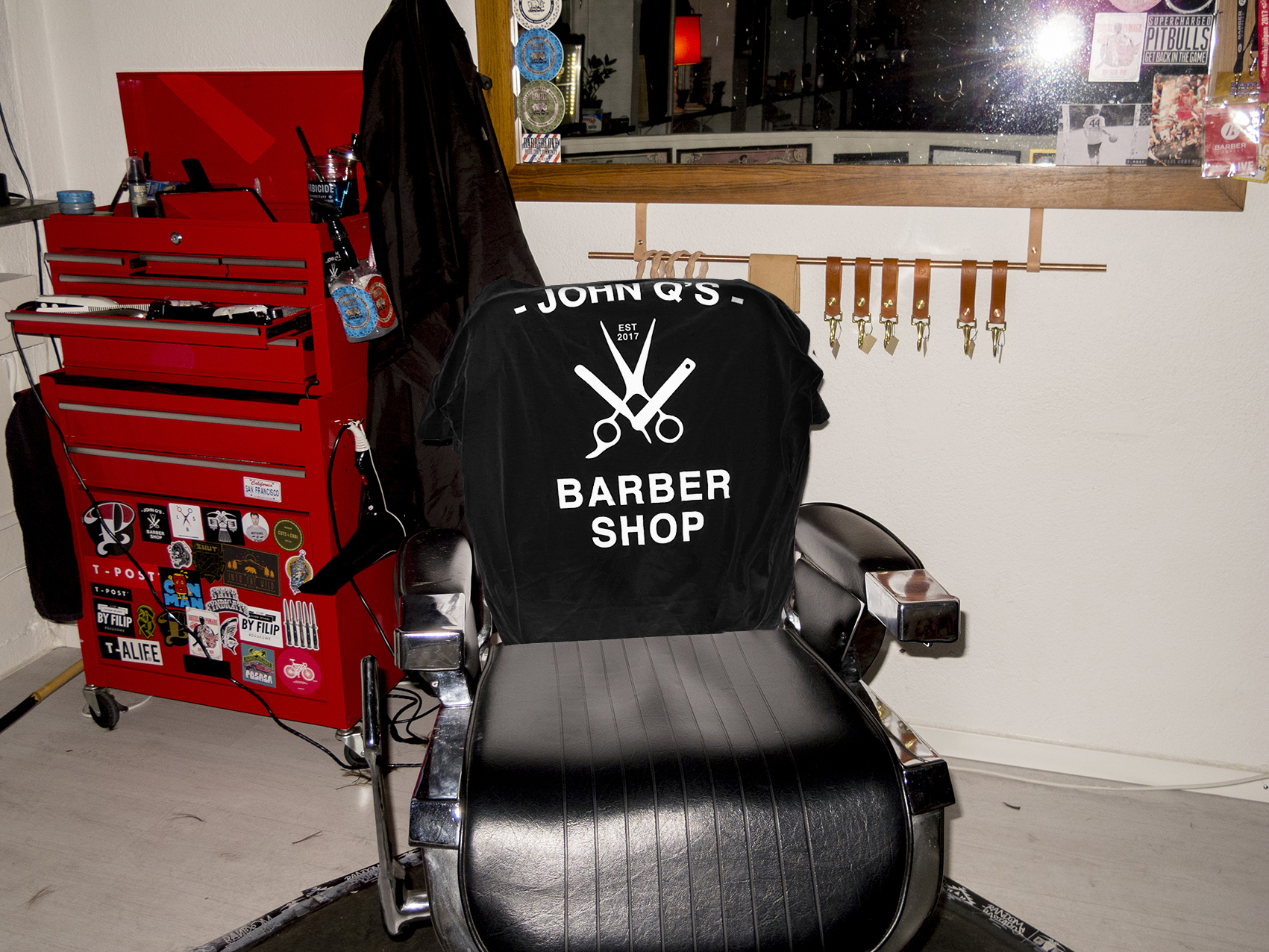 T-post® #142: John Q's Barber Shop
The traditional barbershop has made a glorious comeback. It is a place for grooming, style and socializing – but perhaps there is even more to it? Because let's be honest: looks matter. How you present yourself will influence your career, social life and love life. Not to alarm you, but your barber can be your most important ally or your worst enemy, so choose wisely.
So what does this tell us? Well, with great power comes great responsibility. Your barber is so much more than a superficial style-guide, but holds in his hand the means to make or break your hope of a fulfilling life, be it as a careless bachelor or devoted family man. With the careful cut of a razor or the laser precision of a skin fade, his touch will set events in motion beyond your control. You owe it to yourself to get to know this man, be honest, to reveal your true self. Your future may depend on it.
You can't believe what happened next..
What started as an idea of a made up company for T-post issue #142 has now become an actual business in real life. An old friend of mine has now moved in to the T-post HQ and we've launched John Q's Barber Shop – for real. So, what is John Q. you say? Well, John Q. Public is a generic name in the United States, to denote a hypothetical member of society deemed as a "common man". He is presumed to represent the randomly selected "man on the street".
Finally, my long time dream of opening a Barber Shop has come true. Even though it was unintentionally.
For booking: johnqsbarbershop.com
If you're not a subscriber, you can't get your hands on our gear. But as a subscriber you'll be given exclusive access to purchase all past T-post® gear to 75% discount.