28 May 2018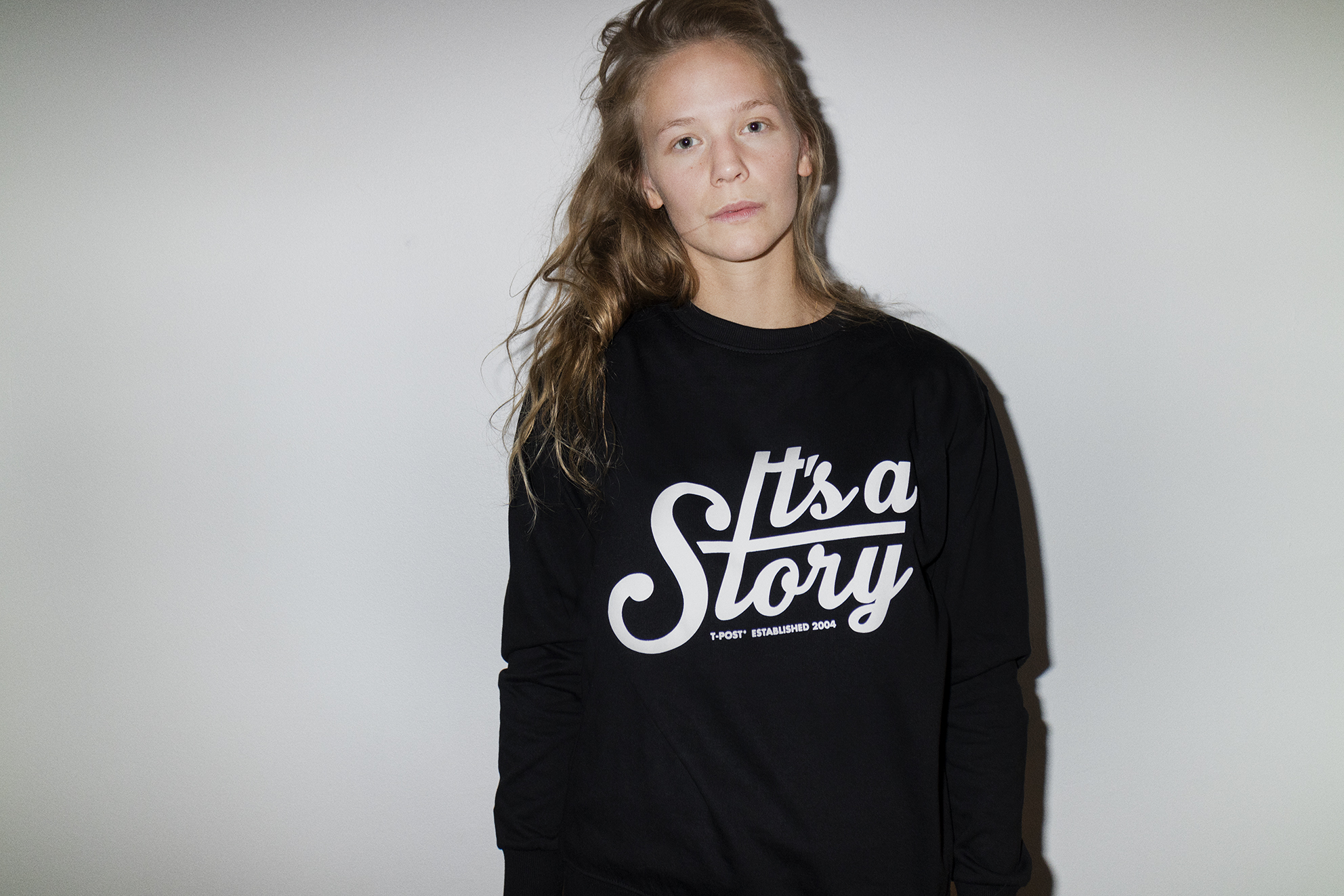 Top 5 clothing brands that tells a story
There's so many ways for a story to get attached to clothes. Like I spoke about in "It's not about the clothes you wear, it's about the story they tell" it could merely be a personal experience that makes a piece of clothing have a story, or something emotional you've experienced while wearing it. But here I'm going to put that aside for a minute to focus on the clothes themselves.
I would like to go as far as to say that a piece of clothing can't tell a story without history, or at least mimicking history. Well, there's of course T-post®, writing the story ON the actual garment, and frankly fucks up my whole thesis here. So, let's just say that we're the exception to the rule.
Think about why you like that old jacket so much even though it doesn't look like much to the world. It's because you got it from your late grandfather, and wearing it makes you think about him and all the good times you had together, right? That's history in the works right there.
What many, or I would like to say most, brands have done over the years is to mimic history and by that trying to mimic the feeling you have or had for the real thing. Like with that 80's retro crewneck you wore every day to elementary school – or those two sizes to big Dr. Martens army shoes you found in the basement – or just your unobtainable dream of owning a 50's motorcycle jacket that you saw in the movie The Wild One, but couldn't afford until 20 years later.. They all awaken something in you, right? Making you connect and feel. But this is also why mimicking is never as good as the real thing and also why the price tag usually (not always) is much higher, even though it's pretty much the same thing.
The brands that have done this successfully have poured their heart and soul in the history of the brand, and the history of every garment they've attached to the brand. Not to speak of keeping them all relevant long enough for them to make their permanent mark in history. That doesn't happen by accident. And they deserve our respect, more than you can ever know. And you will feel that history brought to the brand and to the garment every time you wear it.
Like it or not, all those things matter for the over all feeling you get when you pull something over you head. For a piece of clothing to stand the test of time they need a story – at least a story to you.
If you start digging, you'll find that there's really not too many brands that have been true to their story and also been able stick around long enough to be able to benefit from it. Many sadly die along the way for one reason or another. But the importance of a story is also why you see many dead brands with a rich history are being resurrected now and again only to lift up their rich history as one of the key factors to why they're more relevant then ever today.
In no particular order, here are my top 5 brands that tells a story:
DICKIES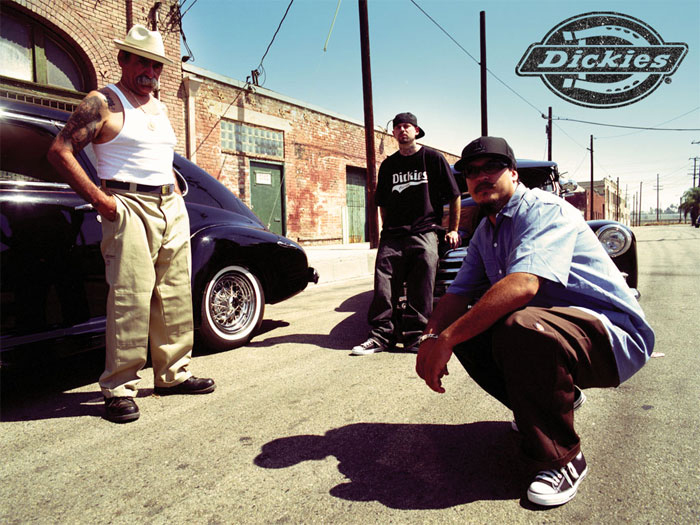 C.N. Williamson and E.E. "Colonel" Dickie began their business careers in the "vehicle and harness" business in Bryan, Texas. In 1918 they and a few friends established the U.S. Overall Company. Then, in 1922, C. Don Williamson joined with his father and cousin to buy 100% of the overall company on a one-third-each basis and renamed it Williamson-Dickie Manufacturing Company.
From its early years, Williamson-Dickie enjoyed steady growth which was slowed down only by the Great Depression, and during World War II, the company produced millions of uniforms for the nation's armed forces. In converting to civilian production after the war, C. Don Williamson began a strategy of geographical expansion and established new production facilities, warehouses, and sales territories throughout the United States. In the late 1950s, Williamson-Dickie became an international company by expanding into the European market and the Middle Eastern market – where Texas oilmen introduced the Dickies brand to Middle Eastern oil fields. www.dickies.com www.dickiestowear.eu
VANS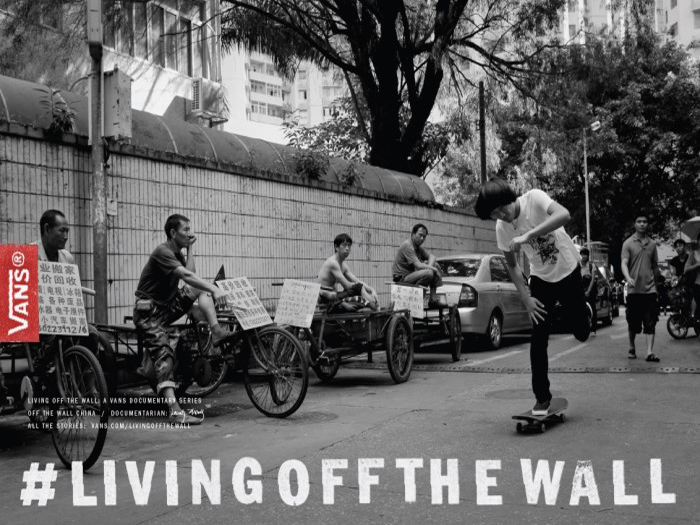 On March 16, 1966, at 704 East Broadway in Anaheim, California, brothers Paul Van Doren and James Van Doren, Gordon C Lee, and Serge D'Elia opened the first Vans store under the name The Van Doren Rubber Company. On that first morning, twelve customers purchased Vans deck shoes, which are now known as "Authentic". The company displayed three styles of shoes, which were priced between US$2.49 and US$4.99. On the opening day the company had only manufactured a few display models without any inventory ready to sell—the store rack boxes were actually empty. Nevertheless, the twelve customers selected the colors and styles they desired, and were asked to return later in the afternoon to pick up their purchases. Paul Van Doren and Lee then rushed to the factory to manufacture the selected shoes. When the customers returned that afternoon to pick up their shoes, Paul Van Doren and Gordon C Lee realized that they had forgotten to maintain a cash reserve to provide change to customers. The customers were therefore given the shoes and asked to return the following day with their payments. All twelve of the customers returned the following day to pay for their items.
The original version of the Vans skateboard logo was designed in Costa Mesa, California in the 1970s by Mark Van Doren, the son of then President- and co-owner James Van Doren, at the age of 13. www.vans.com
CARHARTT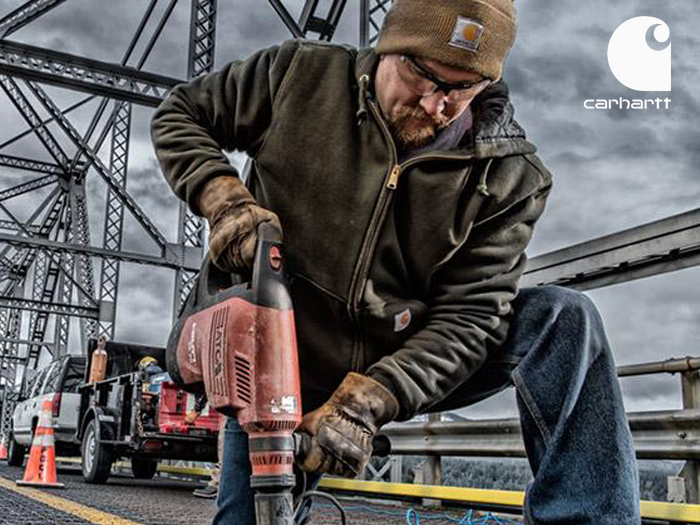 Carhartt was founded in 1889 in Detroit, Michigan to make work clothing for railroad workers. Their initial growth throughout the 1890s was focused on railroad workers' need for durable and long lasting work overalls. Over time Carhartt clothing evolved their trademark features intended to further extend durability, including the use of heavy duty threads, reinforcing rivets at vital stress points, and a variety of durable, high technology materials resistant to flames, abrasion and water. Today, Carhartt clothing is commonly found on construction sites, farms and ranches, among other job sites.
The Carhartt Work In Progress (WIP) line is the streetwear version of the brand often marketed as comparable to Stussy or Supreme (clothing). In Japan, it's a streetbrand that often collaborates with other streetwear brands. An example would be the line of A Bathing Ape X Carhartt WIP camouflage hoodies and jackets. The WIP license supports affinity groups such as artists, musicians and skateboarders. www.carhartt.com www.carhartt-wip.com
DR. MARTENS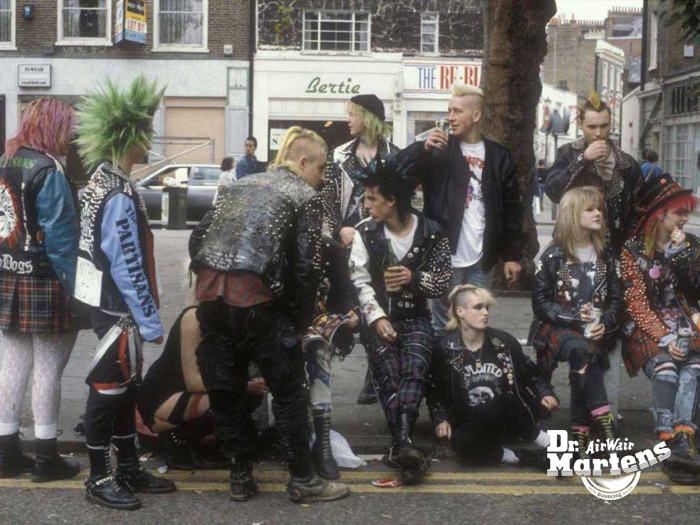 Klaus Märtens was a doctor in the German army during World War II. While on leave in 1945, he injured his ankle while skiing in the Bavarian Alps. He found that his standard-issue army boots were too uncomfortable on his injured foot. While recuperating, he designed improvements to the boots, with soft leather and air-padded soles made of tires. When the war ended some Germans recovered valuables from their own cities, but Märtens took leather from a cobbler's shop. With that leather he made himself a pair of boots with air-cushioned soles.
Märtens did not have much success selling his shoes until he met up with an old university friend, Herbert Funck, a Luxembourger, in Munich in 1947. Funck was intrigued by the new shoe design, and the two went into business that year in Seeshaupt, Germany, using discarded rubber from Luftwaffe airfields. The comfortable soles were a big hit with housewives, with 80% of sales in the first decade going to women over the age of 40. www.drmartens.com
LEVI'S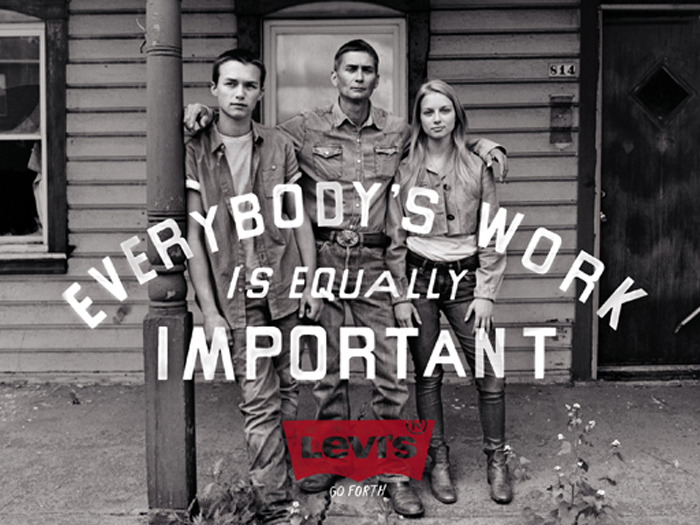 Levi Strauss started the business in San Francisco in May 1853. Jacob Davis, a Latvian Jewish immigrant, was a Reno, Nevada tailor who frequently purchased bolts of cloth made from denim from Levi Strauss & Co.'s wholesale house. After one of Davis' customers kept purchasing cloth to reinforce torn pants, he had an idea to use copper rivets to reinforce the points of strain, such as on the pocket corners and at the base of the button fly. Davis did not have the required money to purchase a patent, so he wrote to Strauss suggesting that they go into business together. After Levi accepted Jacob's offer, on May 20, 1873, the two men received U.S. Patent 139,121 from the United States Patent and Trademark Office. The patented rivet was later incorporated into the company's jean design and advertisements. Contrary to an advertising campaign suggesting that Levi Strauss sold his first jeans to gold miners during the California Gold Rush (which peaked in 1849), the manufacturing of denim overalls only began in the 1870s. The company created their first pair of Levis 501 Jeans in the 1890s. www.levi.com