12 May 2016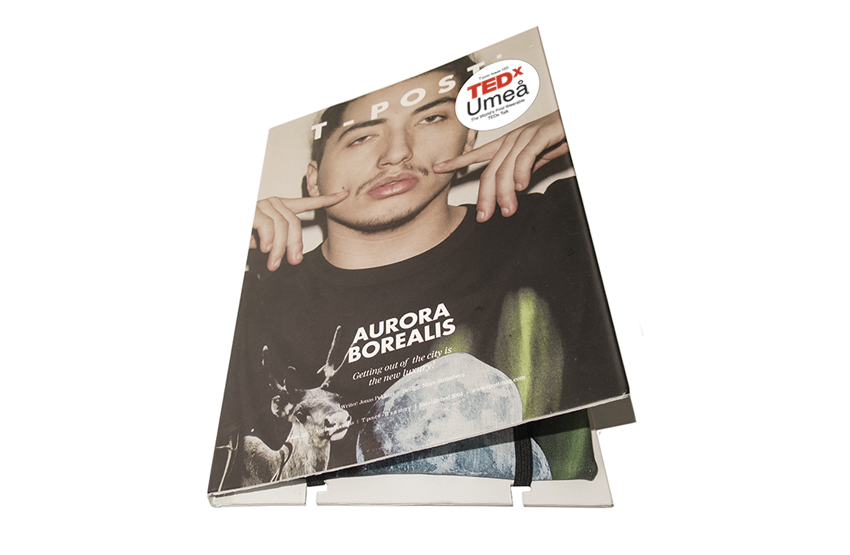 The World's First Wearable TEDx Talk
We're proud to announce that the T-post issue 123 is a collaboration with TEDxUmeå. For those of you who haven't encounter this phenomenon before, TED (Technology, Entertainment, Design) is a global set of nonprofit conferences, under the slogan "Ideas Worth Spreading". TED have over the years included speakers like Bill Clinton, Al Gore, Bill Gates and Bono.
On the question if we wanted to do a talk for TEDxUmeå, the answer was simple. But if we were going to do it, we wanted to do it our way – the wearable way. As a concept, that sounded easy. But in real life, how would a TEDx talk like that work? All TED conferences around the world are set up the same way, with talkers going on stage and telling their story, maybe showing a film. For us, that would be extremely weird. Standing on a stage, talking about a "talk" that I wear on my back? So, we ended up making our wearable TEDx talk for all the people at the venue for them to experience, by reading and wearing it, just like all our subscribers do every single month. Problem solved.
Besides our story about how getting out of the city is the new luxury, this issue also includes Aurora an exclusively written song by one of Sweden's most talented and talked about rappers right now, GONZA-RA.