You need the L's to get the W's
T-POST® #177
"Not all people on LinkedIn are self-gratulatory assholes with a Steve Jobs-complex, but all self-gratulatory assholes with a Steve Jobs-complex are on LinkedIn". T-post writer Jonas Pekkari summarizes a decade of membership on the growing social networking platform.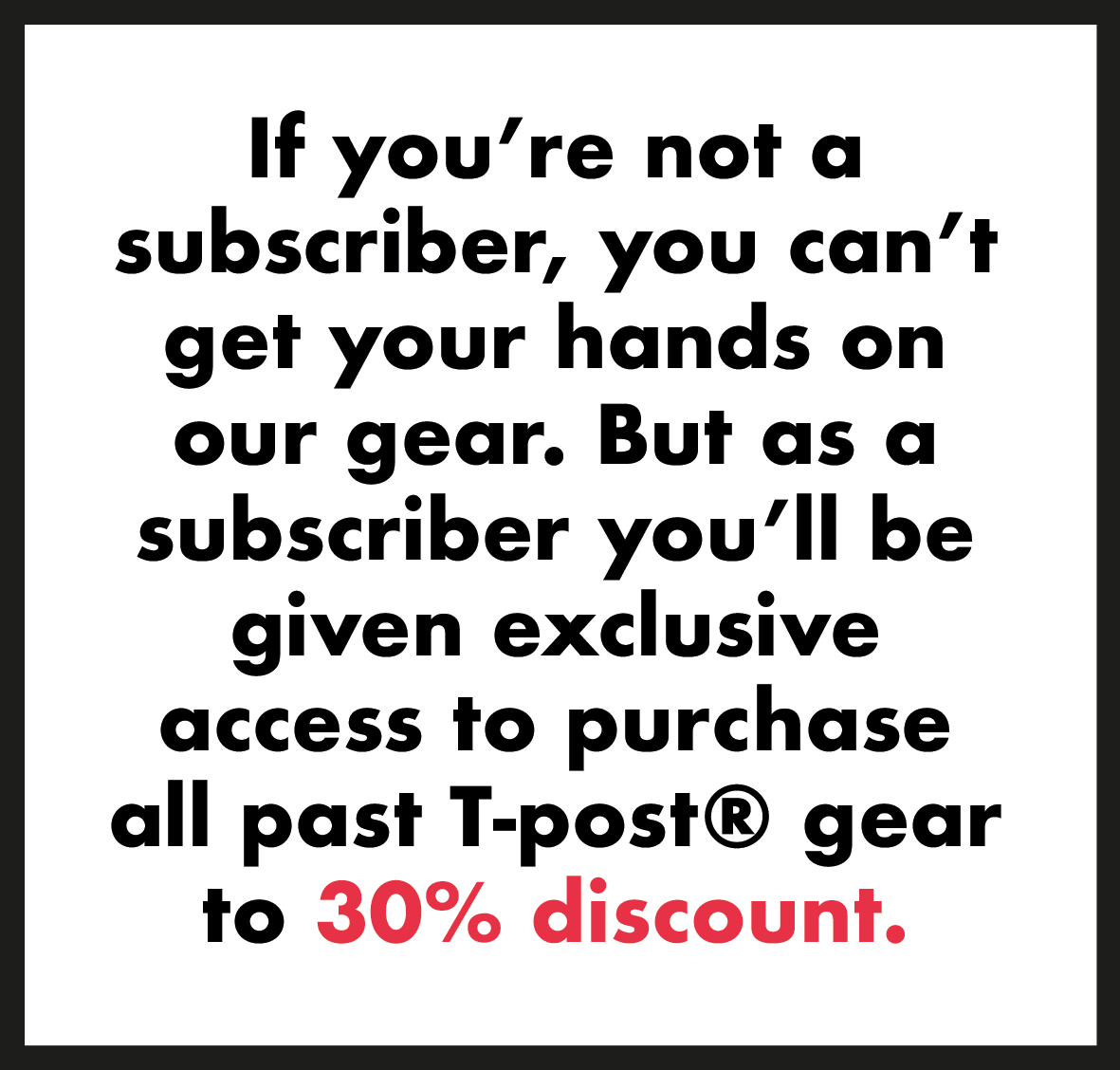 I've been to the darkest, most twisted, and loathsome depths of the internet. A place where each turn and every hallway reveal another horror. It is like an abandoned insane asylum overtaken by its patients, all trapped in a collective psychosis manifesting in a never-ending networking event of the damned. I am of course talking about LinkedIn.
The site was launched in 2003 as a professional networking-platform and has since then grown into one of the largest and most influential social networking sites in the world with 810 million members in 200 countries and regions worldwide. LinkedIn is mainly used for personal branding, job seeking and employer branding and although there are no available official statistics, my research/gut feeling has concluded around 56 percent of LinkedIn-users are absolute douchebags. Each time I scroll through LinkedIn a small part of me dies. Still, I keep coming back.
I guess every social media platform holds its benefits and drawbacks.
I take great comfort in the LinkedIn-promoted fact that each fuckup makes me a better person and brings me closer to prosperity.
Facebook started out as a fun way to stay in touch with old classmates, gradually turning into a clever marketing tool and is now mainly a place where frustrated boomers get together to complain about liberal immigration laws and share conspiracy theories about election fraud – but it still holds a certain old-school-online-charm. Instagram is not a bad way to kill an hour or two scrolling through images of awesome weekend-resorts, five-course dinners, and ridiculously attractive people, although it tends to make me a little depressed about my own unglamorous lifestyle. Tik-Tok is cleverly designed to instinctively repel
anyone above the age of 30, and Snapchat is still a mystery to me.
But LinkedIn has a very special ability to ruin my day. Its algorithms seem to favor the most complacent, self-gratulatory and buzzword-bursting characters on the planet, self-help gurus and boasters turning every update into a celebration of their very existence. It's the worst person you've ever worked with – only thousands of them. Sure, most members are probably like me – hanging on to the platform because of some vague fear of missed opportunity. What if my dream job is on there, a recruiter scanning LinkedIn for someone just like me – ready to offer grotesque amounts of money for little to no effort? And what if I'm not there? So I stay, sporadically logging on to see if someone's DM:d me the million dollar-offer.
But all that greets me is on LinkedIn is this army of 37-year-old "Entrepreneurs", "Chief People Officers" and "Mood Managers" regurgitating platitudes, stolen quotes
and humble brags engineered to display their creative mindset and philanthropic spirit. It's always some inspirational story of how they bought a cup of coffee for a homeless person who later cured cancer or how their two-year-old kid said something profoundly perceptive about crypto-currency and/or the state of world economy, and it is always meant to leave you with a sense of awe and gratitude to have this amazing person in your network. If I have to read one more like-fishing and fabricated story of philanthropy, I'll burn down an orphanage.
Thankfully I'm not alone in this. The Twitter satire-account "The State of LinkedIn" is dedicated to exposing and messing with these obnoxious life-lesson posts. Most of the content is just reposts of cringe-worthy humble-brags, but every now and then they slip in a fake one just to keep you on your toes, like: "Yesterday I was walking to an interview. There was a starving dog on the road. I stopped to feed him and missed the interview. The next day I got a call asking to come in to do the interview. I was surprised, but I went. Then the interviewer came in. It was the dog."
This has added a level of entertainment to scrolling through LinkedIn, I take little screen shots of the worst posts just to store for my own amusement. And wading through the cesspool of plagiarized self-help quotes has rubbed off on me a little bit, with at least one cliché finding a special place in my heart: "You need the L's to get the W's" It really does speak to me, probably because I routinely overestimate my professional abilities and find myself failing spectacularly. I take great comfort in the LinkedIn-promoted fact that each fuckup makes me a better person and brings me closer to prosperity. At this rate I'll be a real success-story worthy of a lengthy LinkedIn-post describing my before long.
So, what's the moral of the story, you say? Well, I guess it's that not all people on LinkedIn are self-obsessed assholes with a Steve Jobs-complex, but all self-obsessed assholes with a Steve Jobs-complex are on LinkedIn. And if you stare too long into the abyss, you just might fall in.