Ralph Level
T-POST® #141
How does a young Jewish kid from the Bronx with nothing but a high school diploma and a dream make his way to the very heart of the American elite, stay relevant for 50 years and build a lasting fashion empire worth billions, transcending class and culture on every level? Brands come and go, but very few get to what rap superstar Kanye West labels: "Ralph Level".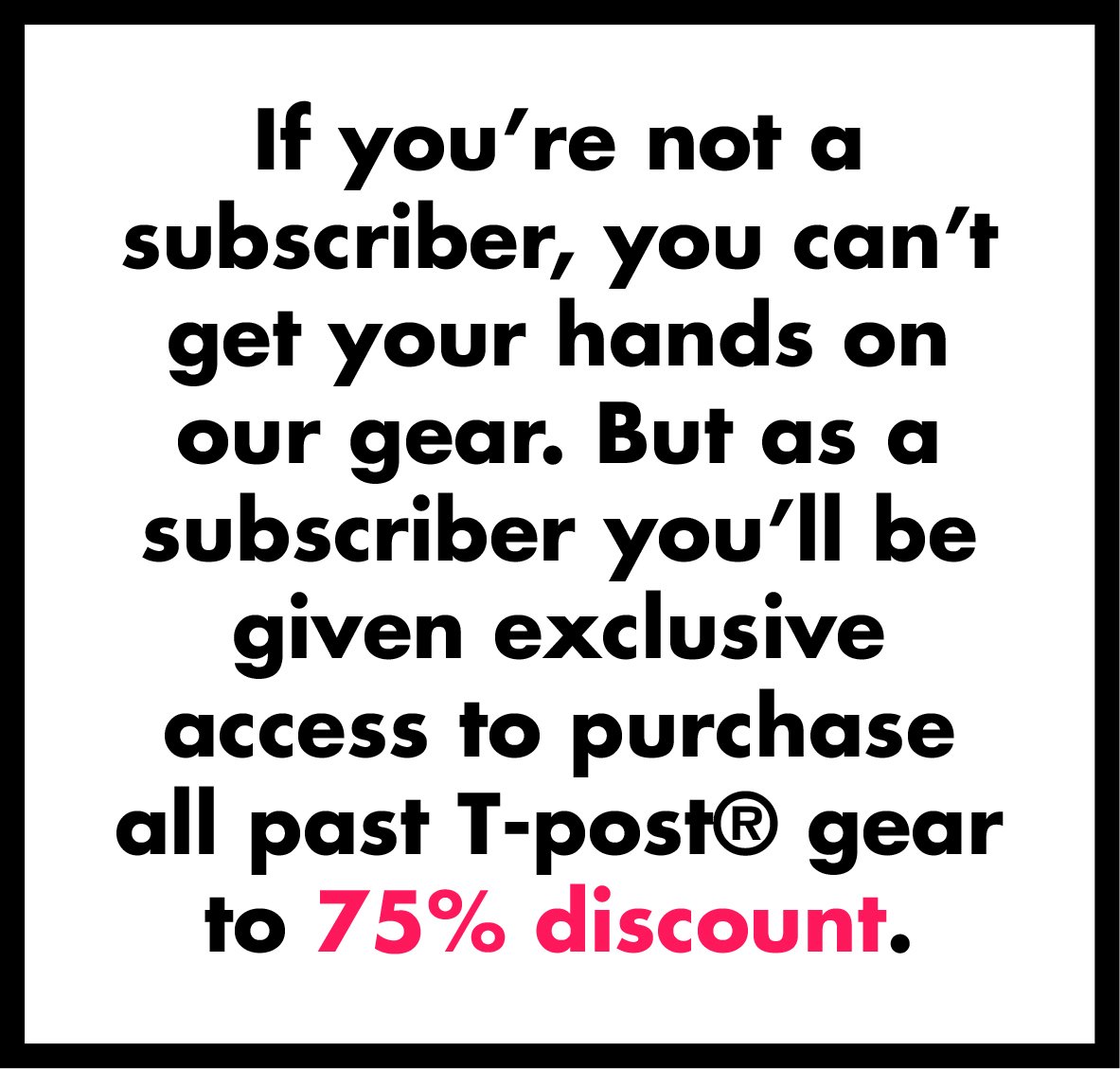 Buying a shirt is buying an idea, purchasing the illusion of a fulfilling life. The success – or lack there of – of any fashion brand is dependent on its ability to convey hope, or better yet promise. It's a promise of happiness, acknowledgment, love, coolness, respect and identity, of kinship. "This shirt will bring me the life I desire", that's what you need to feel. It's amazing how one small cotton-stitching portraying a dude on a horse will transform a plain white shirt into something else – a ticket – giving you access to other worlds. It's like posting a flag, signaling the tribe: "I'm like you. I understand the language, I respect the culture and I will obey by your unwritten rules. I come in peace." We learn this very early in life: how what we wear will govern were we go. We all learn this very early in life: what we wear will govern were we go.
"If you're in fashion, you're going to be out of fashion".
Few people has had a better understanding of this, of the importance of selling a lifestyle, staying relevant, keeping up with trends but staying true to your identity, as Ralph Lauren. Even fewer can match his impact. Beloved by preppy stockbrokers and corner street-dealers alike, Ralph Lauren transcends target-groups and socio-economic classes, and the Polo Sport-logo is just as likely to be spotted at a Hampton's garden party as at a Bronx drive-by shooting. This is oddly fitting, as the now multi-billion-dollar style guru Ralph Lauren actually grew up in the Bronx. The youngest son of Jewish immigrants, Ralph Lipschitz's (his birth name) upbringing was a far cry from the red carpets of New York Fashion
Week or the pages of Forbes Magazine. After graduating high school, and following a short stint in the army, Ralph worked as a clerk at Brooks Brothers. In 1967, with little more than a high school diploma and a couple of business classes in the bag, Ralph set out to launch a brand of his own. 50 years later the Ralph Lauren Corporation is one of most successful, recognizable and copied fashion brands in the world, grossing over 2 billion dollars per year. So what makes a brand like Ralph Lauren last, how can it stay relevant through half a century, while others come and go with the current trends? Well, perhaps it's simply about ignoring trends and doing your thing. Or as Ralph Lauren himself puts it: "I've never wanted to be in fashion. Because if you're in fashion, you're going to be out of fashion."
Ralph Laurens journey from 1950's Bronx to the very elite has inspired generations of fashion entrepreneurs from all backgrounds. The rags-to-riches narrative gives hope, and was
whole-heartedly embraced by the hiphop-community, with stars like P-Diddy and Kanye West referring to Ralph Lauren as a level on its own. "My brand is 100 % influenced by hiphop. Me, as the the next generation, because of the doors that Russel (Simmons), Puff (Sean Combs) and Jay (Jay-Z) opened, it's only my responsibility to do what I did in music – it's gotta be Ralph Level.", says Kanye West in the 2015 documentary Fresh Dressed.
During the Golden age of hip hop, the Ralph Lauren Polo-logo would be spotted in virtually every music video, club and in the streets of the urban cities of America. Thirstin Howl III, co-founder of Brooklyn based lifestyle brand Lo Lifes, remembers: "The thing with the Polo was, they didn't sell it in the ghetto, in your neighborhood. You had to go to the high end stores on 5th Avenue. You went there, got that stuff and came to the hood acting rich. I was living in the projects – I didn't even have furniture in my house – but I had Polo EVERYWHERE!".
Ralph Lauren took the company public in 2007, but still controls 81,5% of the voting power. The Ralph Lauren Corporation now markets and distributes products in four categories; apparel, home, accessories and fragrances, and as of October 2017 Forbes estimates the founders' wealth at  $5.8 billion, making Ralph Lauren the 91th richest person in the world. Not bad for a poor-kid from the Bronx.
Today, anyone could basically start a brand and market it through social media – reaching an audience worldwide. But with the market flooded with new, trendy and urban brands, perhaps the thirst for the classic elegance of Ralph Lauren is bigger than ever. Most new ventures fizzle out and die within a few years, but the Polo player rides on and on. It still holds a promise of a better life, one filled with possibility, hope, style and class – and sends a message to your tribe: "I'm with you".
Or as Ralph says: "If you're in fashion, you're going to be out of fashion". In other words: "fuck fashion, stay in style". That's Ralph Level for you.