Noodle me this
T-POST® #155
Ok, so the global economy collapses, a deadly virus roams the earth and panic ensues. This is basically the premise of a bunch of Hollywood blockbuster, only the real deal. So, in this dystopian "Contagion"-scenario – what do we do? Well, we go back to the basics: Toilet paper, hand sanitizers and noodles.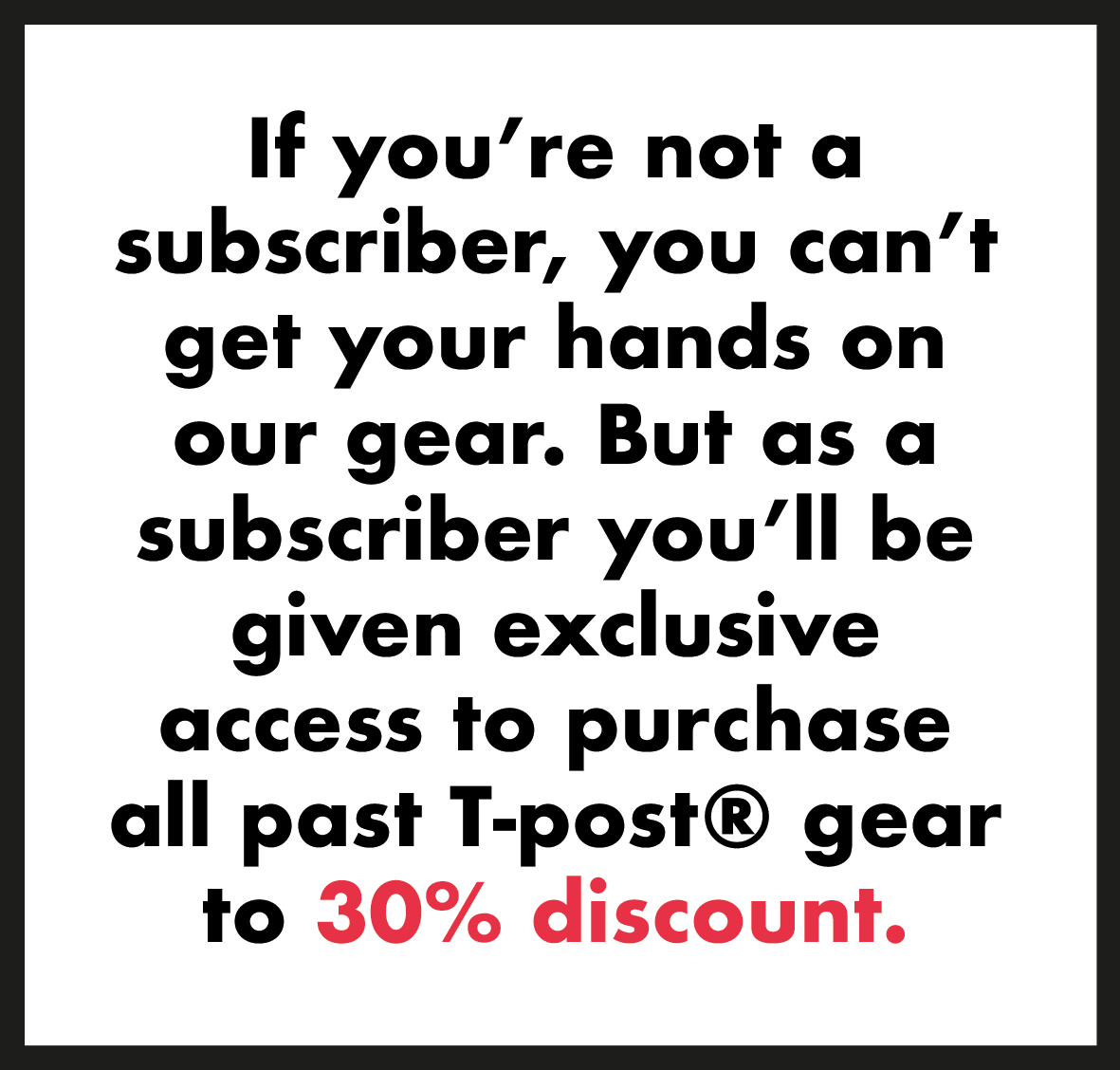 In December of 2019, residents of the city of Wuhan – capital of Hubei province, Peoples Republic of China – are beginning to fall ill. At first it has all the tell-tale signs of a seasonal flu, spreading fast and causing fever, cough, runny noses and shortness of breath. In most cases the symptoms are mild, but with older patients the condition can quickly worsen, turn into more serious pneumonia and bronchitis, sometimes with a deadly outcome. A couple of weeks later, On New Year's Eve, the World Health Organizations China office receives first word of the outbreak, citing reports of a previously unknown virus striking major cities and spreading fast.
Now, Wuhan is no stranger to disaster. In the 1931 China Flood thousands of victims sought refuge in Wuhan, only to be forced to run again as the city's protective walls failed and almost 800 000 urban citizens and rural refugees were left homeless. With little food and sanitation falling apart, thousands died in the following decease-ridden months.
Back to the basics: Toilet paper, hand sanitizers and noodles
In 1944 the city was once again leveled, this time by 77 American bombers setting off a firestorm destroying most of the city in just a few hours. Since then Wuhan bounced back and has become the political, economic, financial, cultural, and commercial center of Central China, a transportation hub connecting to most major cities of mainland China. Things are good.
Enter COVID-19. A few weeks into the outbreak, Wuhan and neighboring cities are sealed off, quarantined and isolated with more than 80 000 infected in mainland China. Italy is hit hard, as is Iran and South Korea, but by mid-March most of Europe, US and Asia is at a state of panic trying to hinder the pandemic from completely spiraling out of control. At this point the total number of infected is impossible to keep track of.
And the fear has inspired some weird behavior.
In Chattanooga, Tennessee, Noah Colvin has a plan. Cruising in a silver SUV, Noah systematically stops at every supermarket and dime store, clearing the shelves of hand sanitizers and antibacterial wipes. All-in-all, Noah gathers almost 18 000 bottles of hand sanitizers, quickly selling 300 bottles on Amazon at a prize of between $8 and $70 each. At the same time millions of people searched stores in vain for hand sanitizers to protect themselves from the virus. But things took an ugly turn for Noah Colvin, as Amazon, eBay and other online-commerce platforms suddenly banned all sales of hand sanitizers in an effort to discourage people from stockpiling and turning a profit from fear of a pandemic. "It's been a huge amount of whiplash," Noah said in an interview with The New York Times. "From being in a situation where what I've got coming and going could potentially put my family in a really good place financially to 'What the heck am I going to do with all of this?'" ('this' being 17 000 bottles of hand sanitizers).
All over the world social media posts show empty shelves where you'd usually find toilet paper, hand sanitizers, pasta and pot noodles, as people wildly prepare for weeks of quarantine-living. At some point, these generic household items become "icons" of mass panic.  "It's about 'taking back control' in a world where you feel out of control," says Paul Marsden, a consumer psychologist at the University of Arts in London. "More generally, panic buying can be understood as playing to our three fundamental psychology needs: autonomy, or a need for control, relatedness, and competence, which is achieved when making a purchase gives people a sense that they are smart shoppers", he continues.
Quarantine or no quarantine, anyone who's ever endured the relative poverty of going years on student loans knows the power of noodles. And just like the very virus forcing us all to live like financially challenged college students, noodles originate from China. The earliest written record of noodles in China is found in a book dated back to the Eastern Han-period, about 2 000 years ago, but Chinese archeologists have actually found a bowl of 4 000-year-old noodles in north-western China, so it's safe to say noodles have been around longer than hand sanitizers, Amazon.com and six-packs of toilet paper. I ask myself: will noodles save the day?
Just to be safe, I consult the real experts. On survivalist-forum prepperforum.net, member @Seneca writes: "I'm curious…what is the shelf life of Ramen noodles? I found some that I put up like ten years ago and then forgot about. Long story short, I ate them. Eek!" @GTGallop answers: "Trust me, you'll die of natural causes before any Ramen noodles if stored properly." The forum holds its breath until a day later, @Seneca returns: "So far so good – no ill side effects from eating them. I haven't grown extra digits, started glowing in the dark or taken an extended visit to the throne..."
This settles it, just stock up on noodles and you're good. Or as survivalist @BigCheeseStick on prepperforums.net puts it: "Might not taste great, but it'll make a turd." We're going to be fine.