Cirkus Norrland
T-POST® #171
He's the Enfant Terrible of the Swedish bar scene, has published award-winning books, ruled over the acclaimed Grand Hotel Cadierbar and traveled the world spreading the new cocktail-gospel. Now Emil Åreng is back in his adoptive hometown Umeå, launching the most ambitious bar-project known to man.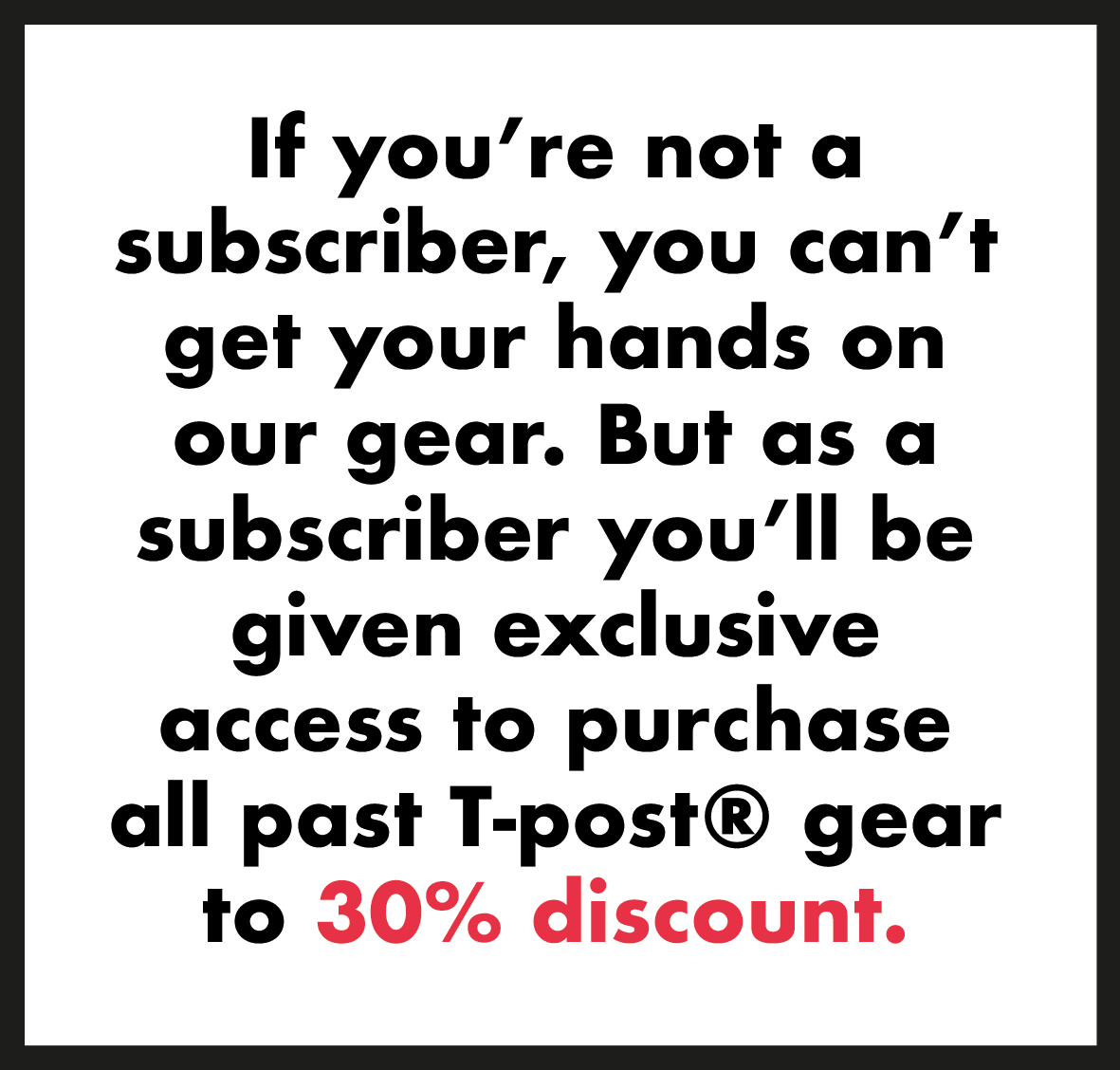 "It's grandiose, new and innovative – and people might not 'get it' right away. But we've assembled the best crew in Sweden, we've got the talent and experience, and we're crazy enough to try. We'll create one of the best bars in Europe, Facit Bar is my Magnum Opus", says Emil Åreng.
A few weeks have passed since opening the doors to Facit Bar, and word is spreading. With the aid of experienced chef and restaurateur Jörgen Engdahl, Emil Åreng has been able to let every creative impulse flow and together the duo has launched what is arguably one of the most ambitious and original bar-concepts ever attempted. "There's absolutely a bit of megalomania in play, it's probably the most monumental project I'll ever do.
We've handpicked the best bartenders from all over Sweden, collaborated with
There's absolutely a bit of megalomania in play
local architects and the best Swedish interior designers, and traveled the whole country to find the best producers within every field. The cocktail-menu will be composed exclusively from domestic commodities, no import allowed.", Emil continues.
And expectations are – lightly put – high. Emil has a track-record of turning everything he touches to gold, while leaving a healthy hint of chaos in his wake. Before taking on the role of creative director and restoring the former glory of Stockholms Grand Hotel Cadierbar, Emil Åreng successfully ran the speakeasy Opened/Closed in Umeå for five years, gaining hard core-fans from all around
the world. The cocktail-mekka closed in 2019, and in an article for PUNCH, journalist and former Roger Ailes-protégé Joe Lindsley eulogizes the small Swedish bar, recalling his very first encounter with Emil Åreng: "That night, I was swept into the portal of Open/Closed, a place that was always coy about its existential status, a quality that must have resonated within my subconscious. Their motto: 'We're open when we're not closed'. With foraged ingredients, a cadre of high-tech methods and logic-defying flavor combinations, Åreng and his fellow bartenders built the best cocktail bar in the world, known by few beyond the city's limits."
And now, Emils new creation is in place. But this time, instead of 18 seats and a speakeasy style – Facit Bar is 1.000 square meters of style and decadence. "We're not reviving Open/Closed – this is something brand new," says Emil Åreng.
Growing up in the small town of Bräcke, Jämtland, creating a high-end cocktail bar while redefining local and international gastronomy would have been far from Emil's plans. In fact, his youth consisted mainly of ice hockey, videogames and boredom. "Bräcke has like 1.500 residents, so moving to Lycksele (8.000 residents) and working in a bar was huge. After that I just knew – this is what I'm supposed to do." However, you can take the Emil out of Bräcke – but you can't take the Bräcke out of Emil. The years spent in the rink as a youth hockey-league player has left a mark, and when he's not inventing weird/delicious new ways of getting people drunk, Emil obsesses over hockey. So when asked to assemble an "all-star team", it's not the people pouring liquor over ice he's thinking about – it's the legends skating on it. Thus, we give you – the Emil Åreng all-time, all-star lineup:
Goalie: #33 Patrick Roy, Montreal Canadiens/Colorado Avalanche – "What a beast of a Legend, just as spectacular on the saves as in interviews"
Defensive line: #5 Nicklas Lidström, Detroit Red Wings – "The World's Best defenseman of all time. #4 Scott Stevens, New Jersey Devils – "An absolute monster of a man. Facing him and Lidström would scare anyone half to death"
Left Forward:  #8 Alexander Ovechin, Washington Capitals – "A power-forward with a style of his own, dominating the NHL for more than 15 years"
Center: #11 Mark Messier, New York Rangers – "Captain of Captains, incredibly tough, skilled and the most well-defined jawline since Rambo"
Right Forward: #21 Peter Forsberg, Colorado Avalanche – "He's really a center, but I couldn't possibly do this without 'Foppa'. This offensive trio would annihilate any resistance – literally"