Laugh once every 10 years
T-POST® #167
There's something about those huge box-office comedies, bringing the whole world together for a laugh. Whether it's semen on an earlobe, rohypnol-induced chaos in Vegas or a cartoonish detective (literally) talking out of his ass, we need humor to find a common ground. So where's the next big comedy? It seems we usually only get to laugh once every ten years, and right now we're well overdue...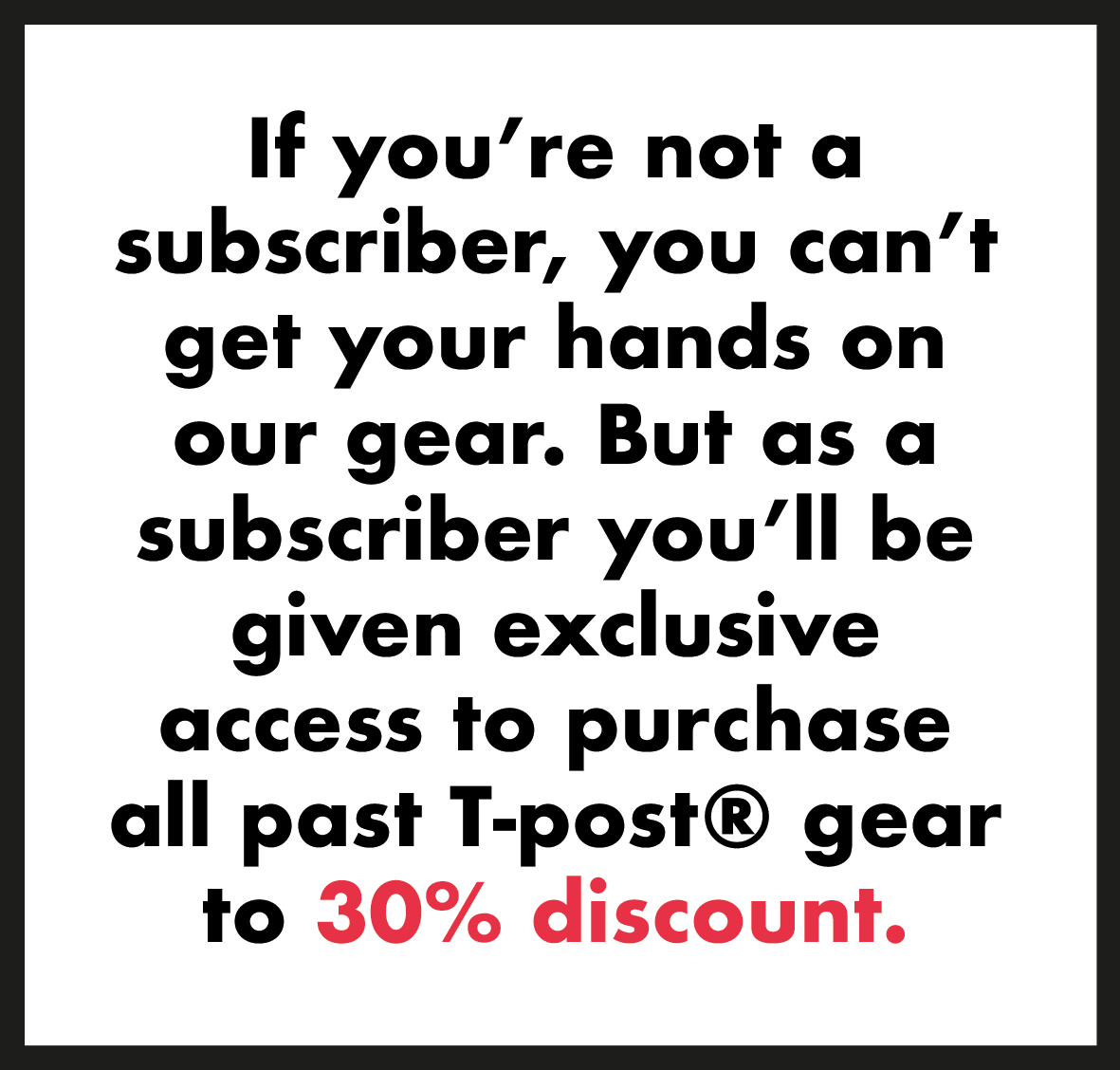 It almost didn't happen. When screenwriters Jon Lucas and Scott Moore pitched a bachelor party mystery-theme-story to New Line Cinema-executives in 2007 the brass loved it, but as the title "What Happens in Vegas" was unavailable, the studio passed. As did another studio. And another studio. But the duo didn't give up, and eventually convinced director Todd Phillips to use his pull with Warner Bros to push the project through, this time under the name 'The Hangover'. Thus, the most successful R-rated movie of all time was born.
Look, I'm not proud of laughing uncontrollably at Alan (Zach Galifianakis) accidentally slamming a car door into the head of the abandoned infant he'd just found in a demolished hotel room (and for some reason named 'Carlos'). Child abuse really shouldn't be funny, but in this case – somehow it's the most entertaining thing I've seen.
It seems we usually only get to laugh once every ten years, and right now we're well overdue...
Later on, as Alan takes a taser to the face from a vicious little kid, I actually gasped for air. By the time the closing credits roll with a photo collage from the past 24 hours (including pics of Stu pulling his own tooth and doing blow with Carrot Top, Alan getting a belly-button piercing and having graphic oral sex with a senior citizen, Phil doing whiskey-shots in the ICU and Doug stealing a police car) your mind tries to grasp what it has just witnessed. The Hangover is infantile, vulgar, misogynistic, kinda racist, stupid, prejudicated and wrong. And absolutely amazing.
The success of The Hangover marked a new era in comedy feature films. In 2009 only – the movie made $467,5 million worldwide and the 2011 sequel outgrossed the first one with close to $600 in just one year. It also launched
names like Zach Galifianakis and Bradley Cooper into instant stardom. Galifianakis had appeared in a bunch of productions such as Bubble Boy (2001), Dog Bites Man (2006), Into the Wild (2007) and– funnily enough – What Happens in Vegas (2008) as a supporting character to stars Cameron Diaz and Ashton Kucher. Bradley Cooper also had a decade of supporting tv-roles on shows like Sex and the City, Law and Order, The Streets and Miss Match, and delivered a very memorable performance as rich-guy-douche-bag Sack Lodge in 2005-comedy Weeding Craschers – but neither Cooper, Galifianakis or co-stars Ed Helms and Justin Bartha were considered big enough names to market the movie. This worried Warner Bros enough to actually trim the budget, and cut director Todd Philips budget by half, with the rest paid out only if the movie was a success. Needless to say, he was eventually paid in full.
More than a decade later I'm still waiting for something to take The Hangover's place. Every decade has its "Funniest Movie", but the 2010's passed and we're well into the 20's without anything really to show for it. True, the evolution of streaming
has revolutionized entertainment and pushed feature films to the back of the class, with seasonal shows stealing both budget and spotlight. In fact the entire movie industry seems to have fallen into a bit of a creative slump, focusing on sequels, prequels, remakes and superhero-franchises. There have been plenty of funny and creative tv-formats delivered by HBO, Netflix, Apple TV+, Amazon and Hulu, but there is something missing. Watching a whole season (or even ten) of a show takes more commitment than a feature film, and I still long for that one comedy-movie to unite us in laughter like The Hangover did in 2009.
It seems, film-phenomenons like this only come along once every ten years or so. In 1975 Monty Python and the Holy Grail hit movie screens all over the world and shocked an entire industry. The reviews were mixed: "Often recklessly funny and sometimes a matter of comic genius" (The New Yorker), and "the storyline is basically an excuse for set pieces, some amusing, others overdone" (Chicago Tribune). But by 2000 the film's reputation had grown a cult following, and it was ranked the second best comedy of all time in the ABC special Best in Film: The Greatest Movies of Our Time, beaten only by Monty Pythons second movie 'Life of Brian'.
The 80's were a bit of a low point, but the much forgotten 'Top Secret' starring Val Kilmer was – at the time – considered comedy-gold. In 1994 Canadian comedian Jim Carrey stormed in on the global scene with 'Ace Ventura – Pet Detective'. He'd already made a name for himself in the states on weekly comedy show 'In Living Color', but Pet Detective introduced Carrey's energetic slapstick performance to the entire world, effectively launching one of the most successful careers in Hollywood history.
By 2000 director-brothers Pete and Bobby Farrelly had created their own style of comedy, with box office successes like 'There's Something About Mary' and 'Me Myself and Irene', with the iconic scene where Mary (Cameron Diaz) unknowingly grabbing a handful of Ted's (Ben Stiller) jizz to fix her hair.
The 70's, the 80's, the 90's and the 00's – they all brought something to the table. It's been 13 years since The Hangover was released, and the world really needs a laugh. So come on Hollywood, get to it.